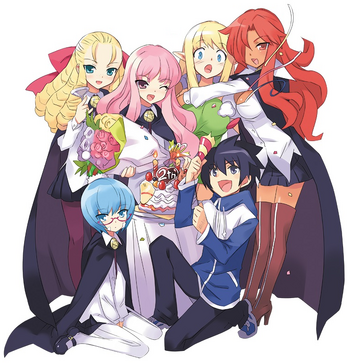 This wiki is about the manga and anime series
The Familiar of Zero
by Noboru Yamaguchi
†
.
There are currently
170
pages and you can freely
edit
.
Anyone is free to help in expanding knowledge and understanding about the series.
Featured Episode
"Sleipnir Dance Party"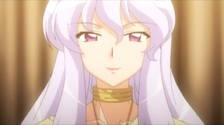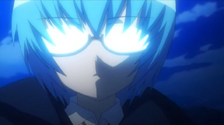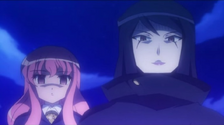 Siesta
still annoys
Louise
, but proposes to stop if ever
Saito
can locate Louise at the
Sleipnir Dance Party
, a ball where the participants disguise themselves by using the
Mirror of Truth
. At the night of the ball, Louise transforms into her sister,
Cattleya
, while her classmates pick knights.
Beatrice
and her friends chose
Tiffania
;
Guiche
chooses himself. On the way to the ball, Saito sees a dark shape that flies overhead. Thinking it is Louise, they embrace and kiss. Meanwhile,
Sheffield
disrupts the party, and the mirror is broken. Saito discovers it is actually
Henrietta
he found who impersonated Louise. They almost kiss again before Louise sees them and runs away crying. Saito chases her, but is stopped by
Tabitha
with Sheffield, who attacks him. Louise is confronted by Sheffield and allows herself to be hypnotized. Saito eventually defeats Tabitha, but spares her life. Saito frees Louise from the
spell
, but Louise's anger causes her to fall. Saito eases Louise with a kiss but are surrounded by enemies, suddenly a wave of
fire
magic
from the large dragon shape saved them: an airship with
Kirche
and someone unexpected.
Featured Article
Montmorency de Montmorency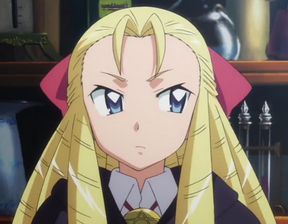 Montmorency Margarita la Fère de Montmorency
is a student of Tristain Academy of Magic, a water-type mage, and the girlfriend of Guiche de Gramont. Hailing from the noble family of Montmorency, she specializes in
water
magic
. In the past, her family has forged a contract with the
Spirit of Water
; one day, her father brought her to
Lake Lagdorian
to have an encounter with the Spirit. During this encounter, it is presumed that she herself had made a contract with them like the rest of her kin.
Featured Quote
"Love and fire are the destinies of the Von Zerbst family. I only wish to burn in flames of love."
Helping Out
To write a new article, just enter the article title in the box below.
<createbox> width=24 break=no buttonlabel=Create </createbox>
Not sure where to start?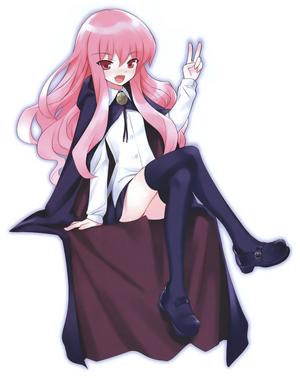 Community content is available under
CC-BY-SA
unless otherwise noted.